Happy New Year! Looking for a New Year's resolution? Surfrider is prioritizing defending against climate change, eliminating plastic pollution, as well as protecting clean water. If you would like to take an extra step in helping the DC chapter doing so, please consider joining one of our committees: Ocean-friendly restaurants, cleanup committee, or the volunteer committee!
Stephanie Miller is an ally in the above. To kick off the meeting, we welcomed her to speak to our chapter! Stephanie is the author of Zero Waste Living, the 80/20 Way: The Busy Person's Guide to a Lighter Footprint.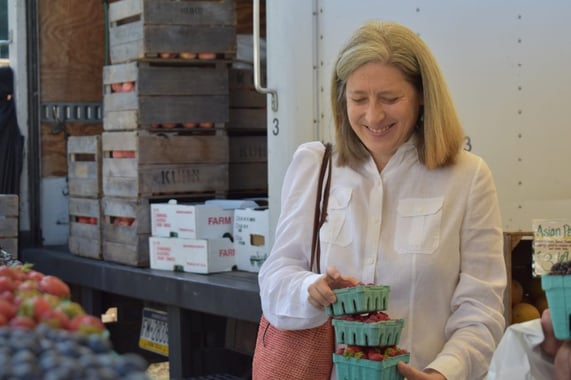 Stephanie always cared about the environment, but was too busy to go all in. She left her career after 25 years and took a gap year to spend more time with her son as well as tackle her carbon footprint. Here are some easy steps she took that you can take as well:
While using a local dry cleaner, take your own brown garment bags rather than the plastic bags that are provided.
Make your own household cleaners! Simple ingredients include water, vinegar, and essential oils.
Follow the 80/20 rule. Not all actions are equal; if you focus on 20% of the most impactful things you can get to 80% of the results.
Recycle right. Stephanie discussed how easy it is to sort your own recycling to ensure that plastics are recycled properly.
Make it known to friends, family, and the public what courses of action you are taking in order to protect the environment and lessen your footprint. This is what Stephanie explained as the ripple effect.
Stephanie kindly provided her socials as well as contact information in the event anyone has a question on how to lessen their footprint. Feel free to check out her website www.zerowasteindc.com, follow her socials @zerowasteindc, or email her at stephanie@zerowasteindc.com.
Now For Some Chapter Updates
There is a new position open within Surfrider DC, so if you'd like to become more involved, definitely think about applying! Email Sydney at chair@dc.surfrider.org for more information.
Upcoming Events
We have some fun events coming up that our team would love to see you at! Mark your calendars for the following:
January 17th, 2022 - MLK Day cleanup 10AM - 1PM. This is a joint cleanup with Anacostia Riverkeeper at Pope Branch Park, 2900 M Place SE.
Jan 28th, 2022 - National seed swap day! Watch out for future updates on an event we are planning.
February 2nd, 2022 - Our next virtual chapter meeting. We hope to see you there!