Folks, it's the middle of April meaning Earth Day is right around the corner! Friday, April 22nd to be specific. Whether you celebrate by cleaning up your local park, sifting through recycling, gardening, or highlighting a photo of your favorite beach or mountain range, read below to discover why we actually celebrate.
As discussed on EarthDay.org, leading up to 1970, the atmosphere was filled with harmful gasses due to the pollution from inefficient automobiles and the bustling industry. For many, the stench of gas in the air meant success as they were wealthy enough to own a vehicle or successful enough to operate a business that produced visible pollution. However, there were some who were concerned about the state of the atmosphere after an oil spill took place in Santa Barbara. Senator Gaylord Nelson of Wisconsin was among the concerned.
Senator Nelson recruited an activist by the name of Denis Hayes who organized an informational session on air and water pollution. This session just so happened to take place on April 22nd. Due to the success of the informational session, a group of 85 activists was built to spread awareness even further. The movement gained a large following and April 22nd was renamed Earth Day.
Now that you're aware of the background, celebrate Earth Day in the DMV area by partaking in one of the following:
Cleanup your area of choice
While our Chapter hosts group cleanups the third Sunday of every month, if you'd like to partake in a solo cleanup, or small group cleanup with friends, to show some appreciation towards the Earth, please DM your photos to @SurfriderDC. A before and after of the space you choose, your cleanup crew, the trash you collected or your smiling face in nature would be sufficient!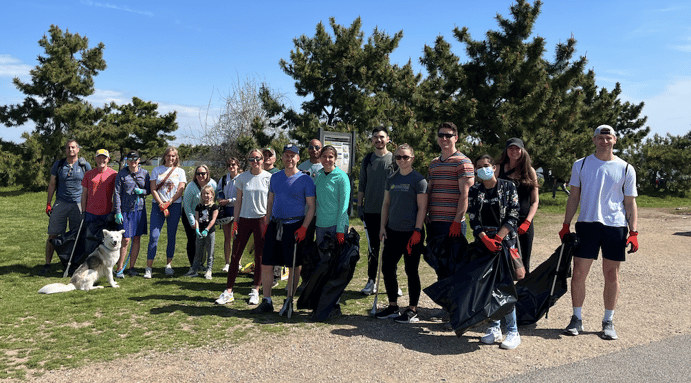 Paddle the Potomac
Do you have a kayak or canoe that you're looking to take out? Drop in near the Georgetown waterfront, Navy Yard, Gravelly Point, the Wharf, or National Harbor! If anyone in your group needs to rent a canoe, kayak, or paddle board, the majority of the areas listed have a renting center that can most likely be found near a boat ramp. Conduct some research ahead of time to ensure you're getting the best price. Many of the rental companies offer services April through October - enjoy!
Hike Scott's Run
Scott's Run is located in McLean, VA. The trail has two entrances off of Georgetown Pike. Both have small gravel parking lots that are connected to the trail, so be sure to get there earlier in order to snag a spot, otherwise you might have to play the waiting game. Certain parts of the trail are do-able for small dogs and kids while a few other trails can get a bit rocky, so be sure to study the trail map before you head out. The trail is usually fairly clean, but if you see some trash don't be scared of snagging it!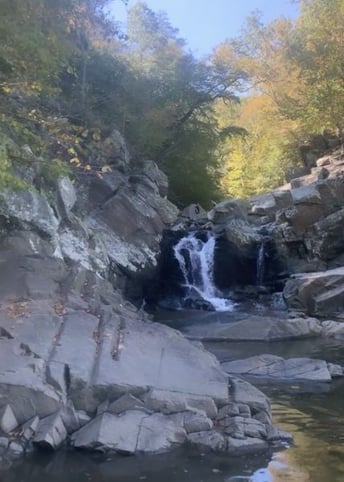 Eat at an OFR
One of Surfrider DC's most recent blog posts entailed an information session on our Ocean Friendly Restaurant Program. Two that we currently have on the roster are Fishtales, located in Shaw, and RASA, coming in hot with a few locations: Arlington, Mt. Vernon, and Navy yard. These restaurants meet certain criteria that promote a healthy environment. Check them out and show them some love!
Along the lines of eating...
Are you up for a challenge? Try eating vegetarian or vegan for the day! There are many recipes to experiment with, but if you're interested in checking out some vegetarian-friendly spots in DC, try Busboys and Poets, Fancy Radish, Truefood, Fare Well or HipCityVeg. What better way to celebrate the Earth than taking advantage of Earth's offerings. Bonus points if the restaurants are within walking distance!
Whatever you choose to do, celebrate with gratitude that we are able to call the Earth our home. As a team we must continue working towards a clean environment by implementing sustainable habits, cleaning up the surrounding outdoor areas, ensuring pollution is at a minimum, and spending time in the fresh air.